A Tampa & Orlando
Digital Marketing &
Creative Studio
Focused on Vanquishing
Your Competition
We're a boutique web and marketing studio providing growth-inducing strategy, creative, content, and technology solutions to small businesses in Tampa, Orlando, and throughout Central Florida. We focus on collaboration, lead generation, and divergent thinking.
Growth-Inducing Solutions Since 2008
Small Studio,
Big Capabilities
Looking for an affordable digital marketing and creative studio with the experience and expertise of a large agency? VANQUISH Studios was founded to cater to small business in Tampa and Orlando. Whether you're an individual photographer, a landscaping company, or a restaurant chain, we're your studio — and we can't wait to work together.
Custom Web Design & Development
SEO & Social Media Marketing
Pay Per Click (PPC) Advertising
Technical Support & Guidance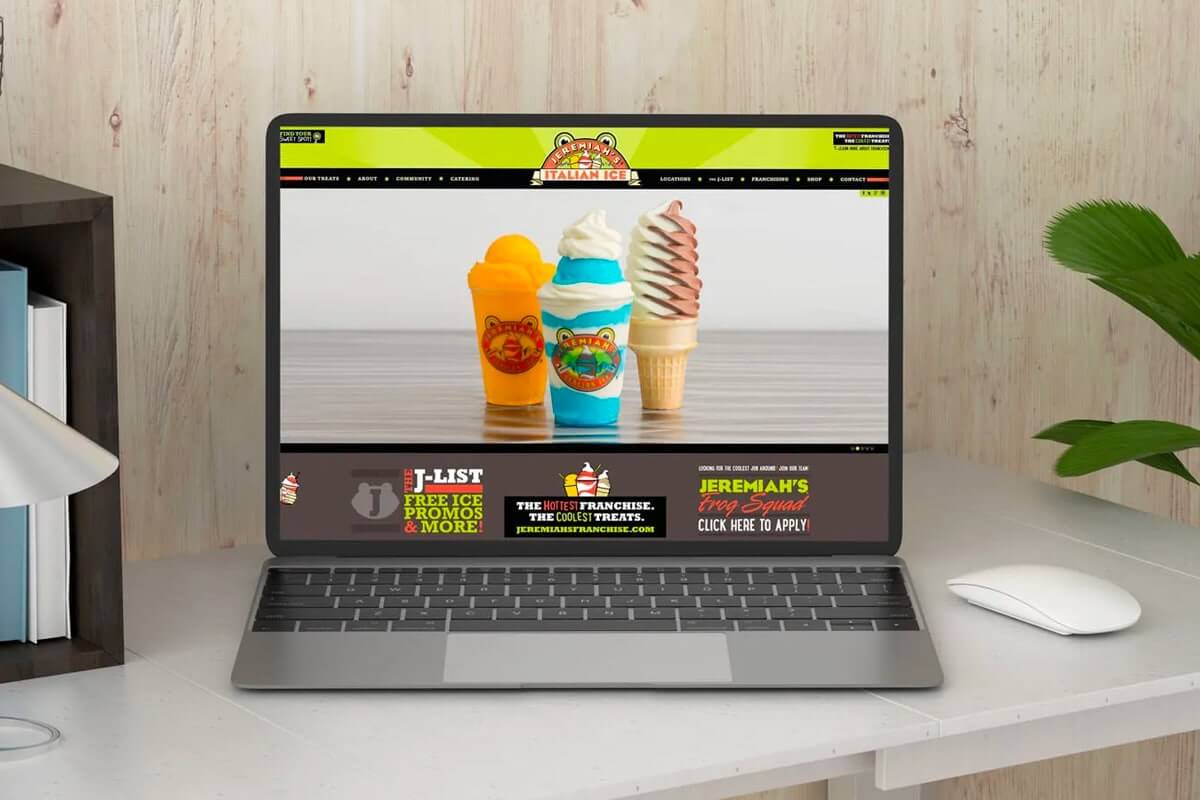 Unsubscribe Anytime
Local SEO Tips
Join thousands of other local businesses, entrepreneurs, and solopreneurs in receiving the monthly VANQUISH newsletter. You won't regret signing up, we promise.
We will never sell or give away your information. Unsubscribe anytime.
Why Choose VANQUISH?
A Partner You Can Trust Your Business With
Businesses that choose VANQUISH stay with VANQUISH. Why? Because trust, collaboration, and partnership are at the core of our business relationships.
A True Partnership
Our success depends upon your success. Working together is the only way we work.
We're Local
We're based in Central Florida and serve all of Florida; Tampa, St. Pete, Orlando, Miami — you name it.
Transparent Pricing
No tomfoolery, sneaky pricing, or ridiculous fees. Our pricing is straightforward and our quotes are guaranteed.
Knowledgeable
You won't be left fending for yourself. We bring knowledge and experience that allows us to build incredible things.
Readily Available
Email, text, or call us. Either way, you'll be able to reach us — no secretaries or complex chain of command.
Friendly Attitudes
There's no hiding that we love what we do — and it shows! It turns out, you can have fun and get serious work done, too.
Web • Marketing • Innovation
Tampa & Orlando Web Design & Marketing
Web design and development is just the start. Whether you're a startup, a small business, or a multi-state operation — VANQUISH Studios has the capability to offer growth-inducing strategy, creative, content, and technology services that deliver results.
Strategy
We accelerate your growth by building predictable, measurable and proven marketing and sales solutions.
Research & Consultation

Search Engine Optimization

Internet Marketing

Product Development

Project Management

Customer Loyalty
Creative
Our creative services are meticulously handcrafted and uniquely built for your specific business needs.
Brand Design

Web Design

Product Packaging Design

Social Media

Print Design

Signage Design
Content
Creation of quality content attracts new customers, positions you as a thought leader, and boosts SEO.
Copywriting

Mailing Lists

Content Automation

Content Planning

Reputation Management

Social Media Management
Technology
We accelerate your growth by building predictable, measurable and proven marketing and sales solutions.
Web Development

APIs & Integrations

eCommerce & Sales

CRM & Portals

WordPress Development

ChatGPT Development
Expert Guidance. No Pitching. No Pushiness.
Growing your business is complicated. To do so, you need a team — but hiring skilled employees is costly while working with an outside agency turns you into a number. This is why we're built from the ground up to partner with you. Our studio has been crafted for lifelong, lasting relationships that produce return on investment and provide peace of mind.
How We're Different
Why VANQUISH Studios?
VANQUISH Studios is a small studio with large agency capabilities. We provide hand-crafted, unique solutions without the agency price tag and with a double shot of honesty, transparency, and availability.
No Outsourcing

Nothing we do is ever outsourced overseas or even to other business. We plan and execute all services provided.

Hand Crafted

We eschew templates, never re-use designs, and originally create everything — from web and print design to custom code.

Startup Friendly

We understand the unique needs and tight timelines of startups. We'll help you establish your web presence, and more.

A Personal Touch

We offer a personal, high-touch experience that larger firms simply can't match. You'll forget we're not an employee!